Description
Wired Vacuum Cleaner Handheld 850W VC185GO
Specifications :
Model: VC185GO
Color: Grey and Orange
Type : Wired Vacuum
Dust tank capacity: 1.2 L
Suction: 16000 Pa
Wired : 4meter
Power voltage: 850 W
Working radius: 4 m
Weight: 1.9 kg
Rated power: 220 V
Frequency: 50 Hz
Features :
1. 2-in-1 versatile : Easily switch to a handheld at the touch of a button. It can be help cleaning of
upholstery, stairs, and other hard-to-reach spots.
2. Multifunctional: Applied to all floor types like hardwood and hard floor, quickly changes to
hand held, fast sweep the dogs hair and the dirt on sofa, stairs, wall.
3. Exhaust system, with temperature control protection, effective secondary filtration.
4. The 1.2L dust cup holds more dirt and requires less frequent emptying between uses. Hygienic
bin emptying – no need to touch the dirt. Clean more, empty less.
5. 4 m power cord, no need to change the socket frequently,
6. Easy to clean, Dust cup, filter, filter element can be washed with water.
7. Silent design, providing more efficient cleaning effect.
8. Multiple filtration, effectively clean dust.
Package Included :
1 x Vacuum
2 x Extension Tube
1 x Floor Brush
1 x HEPA Filter
1 x Storage Clip
1 x Flat Brush
1 x Corner Brush
10 x Small Accessories
Additional Accessories (Optional):
– HEPA Filter (washable)
– Dust Mite Brush
Care Tips :
– Make sure the appliance is switch off before cleaning.
– Wipe with wet cloth, always wring it before scrubbing.
– Recommended to dry the handle parts before keep it.
– Never allow water flow inside the handheld motor parts.
Maintenance :
– Pull the plug out of the socket before cleaning.
– Clean the appliance with a dry cloth.
– Take out the intake or outlet filter when it is getting dirty. Clean the filter with water and put it back when it is
completely dry.
– If you don't want to use this appliance for a period of time, store it in dry and well ventilated
place. Keep it away from reach of children.
Warranty for 2 years – cover manufacturing defect.
Warranty for 2 week – cover wear and tear parts
*anything happen within 2 weeks, seller will bear the cost of 2 ways courier. After 2 weeks for warranty process, buyer need to pay the courier for shipping back the item for warranty and seller will bear the shipping cost for returning product*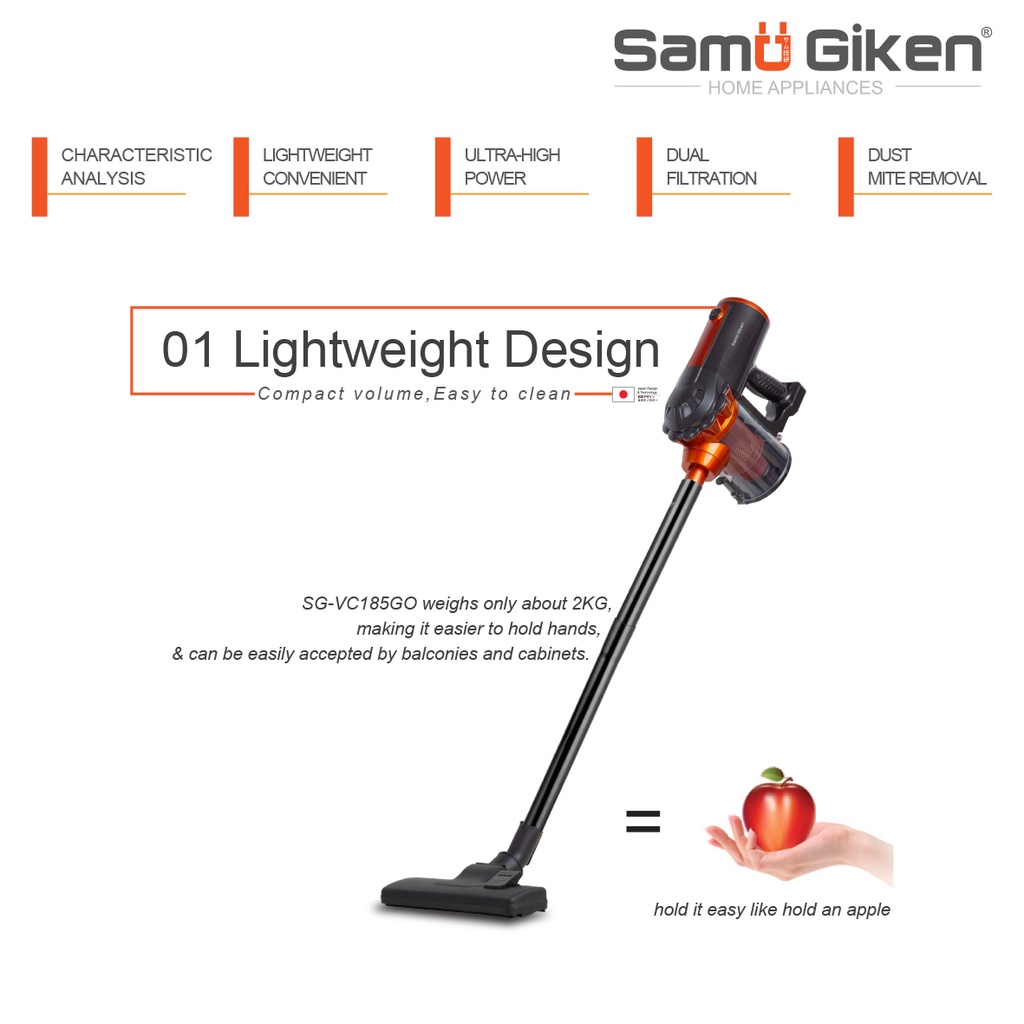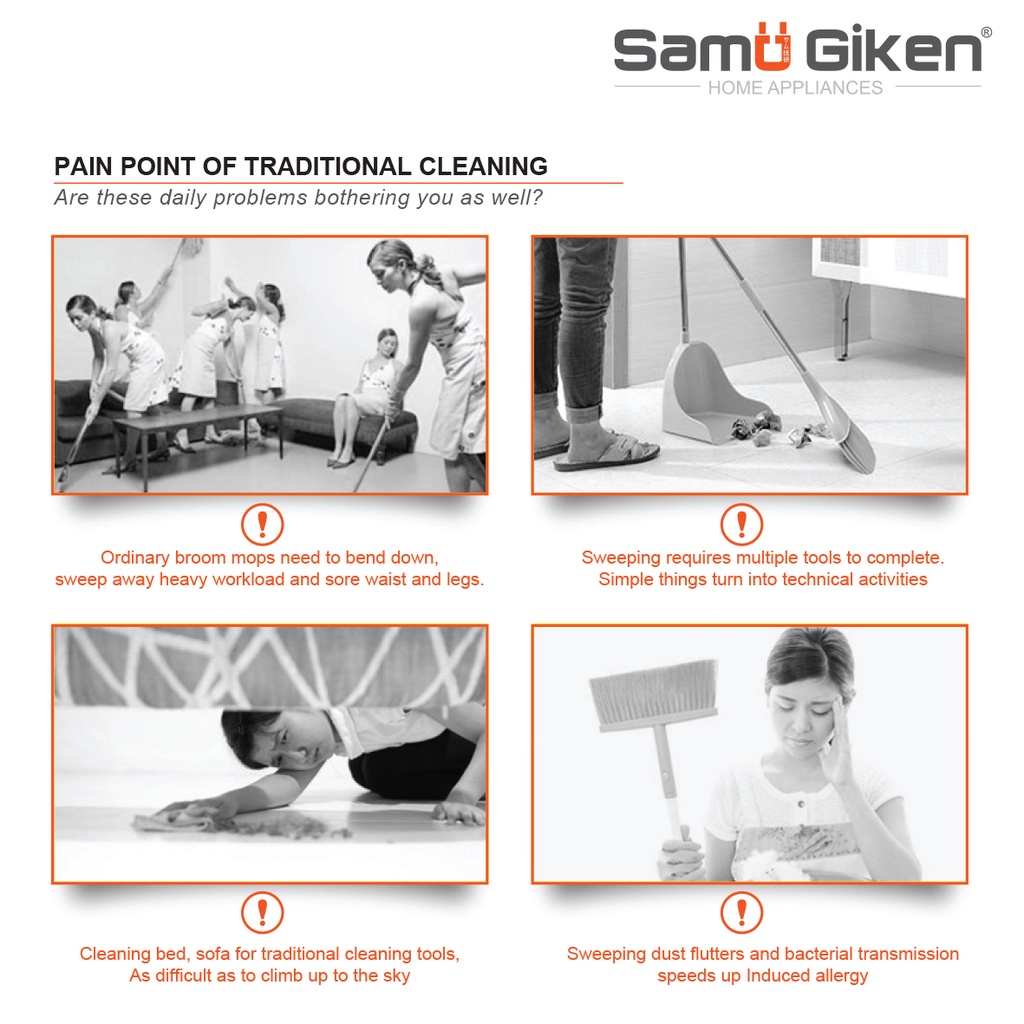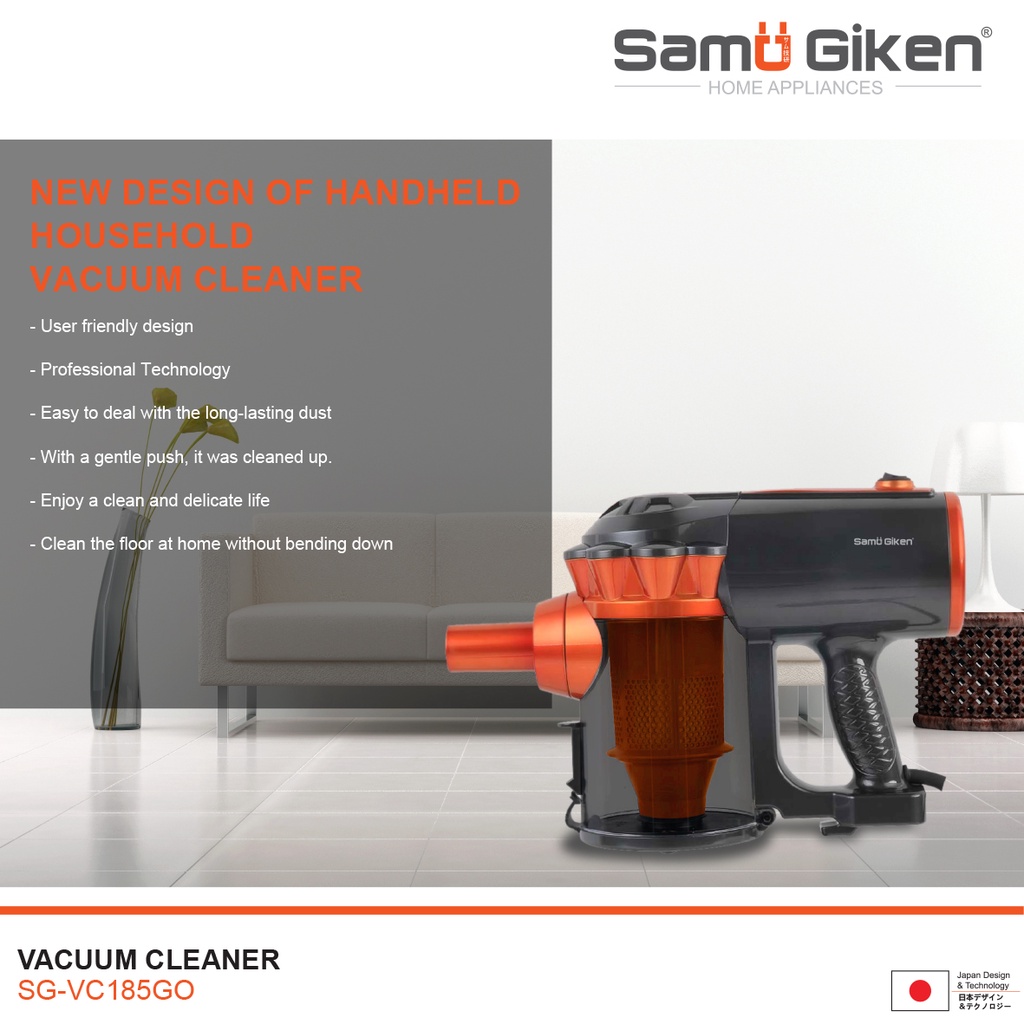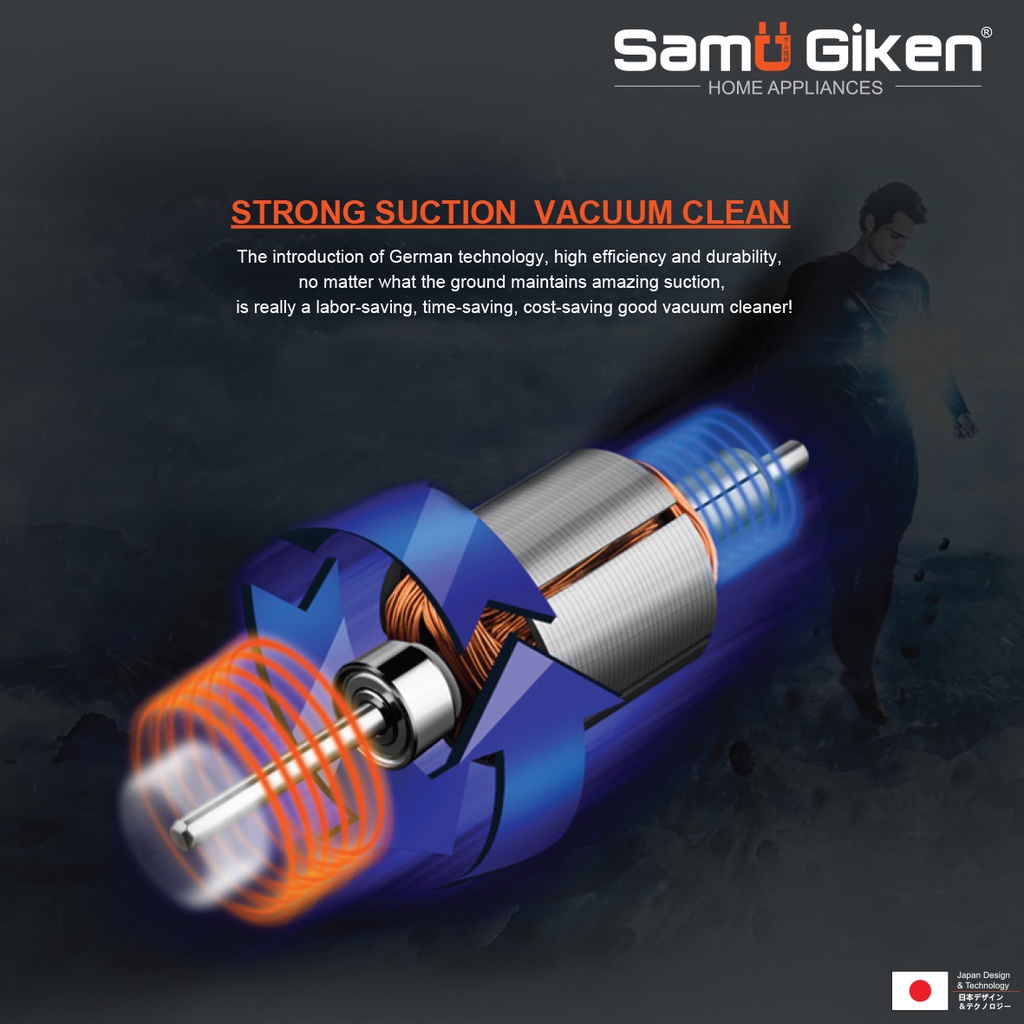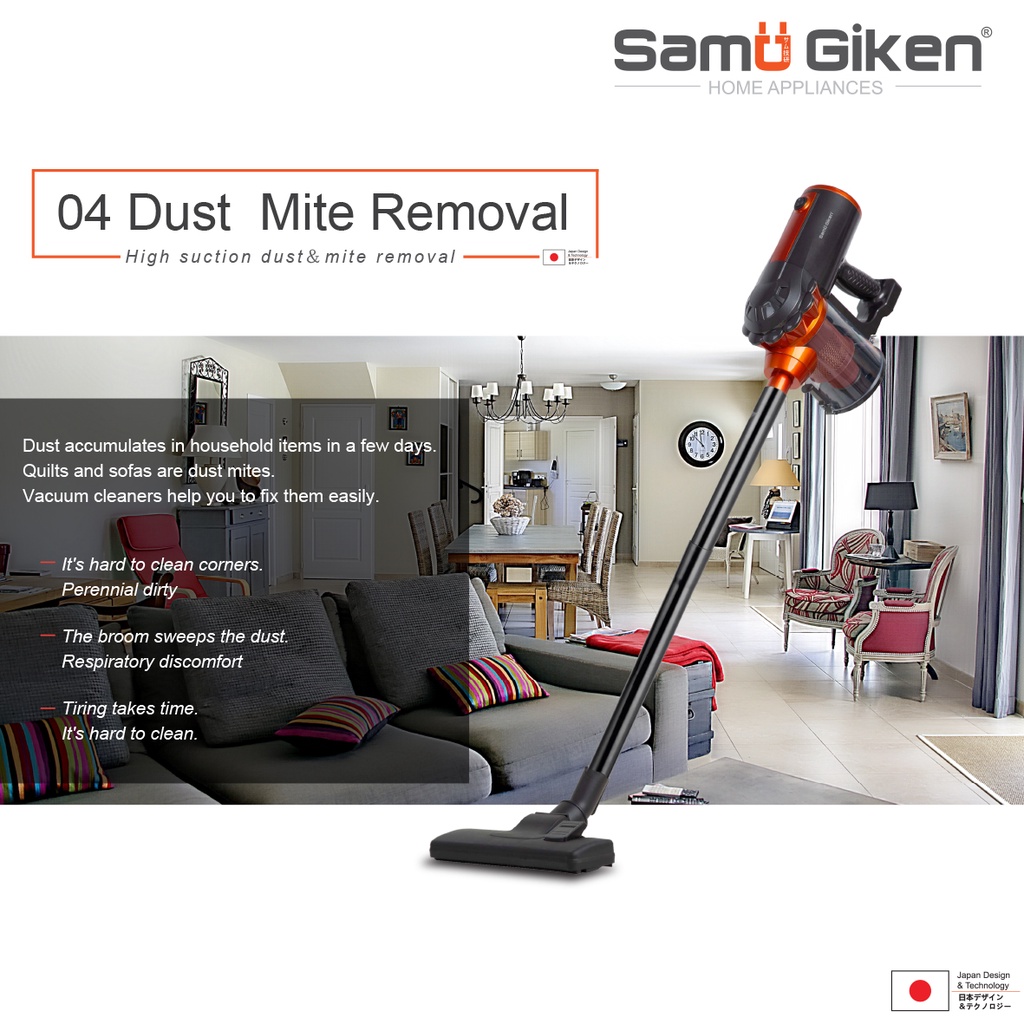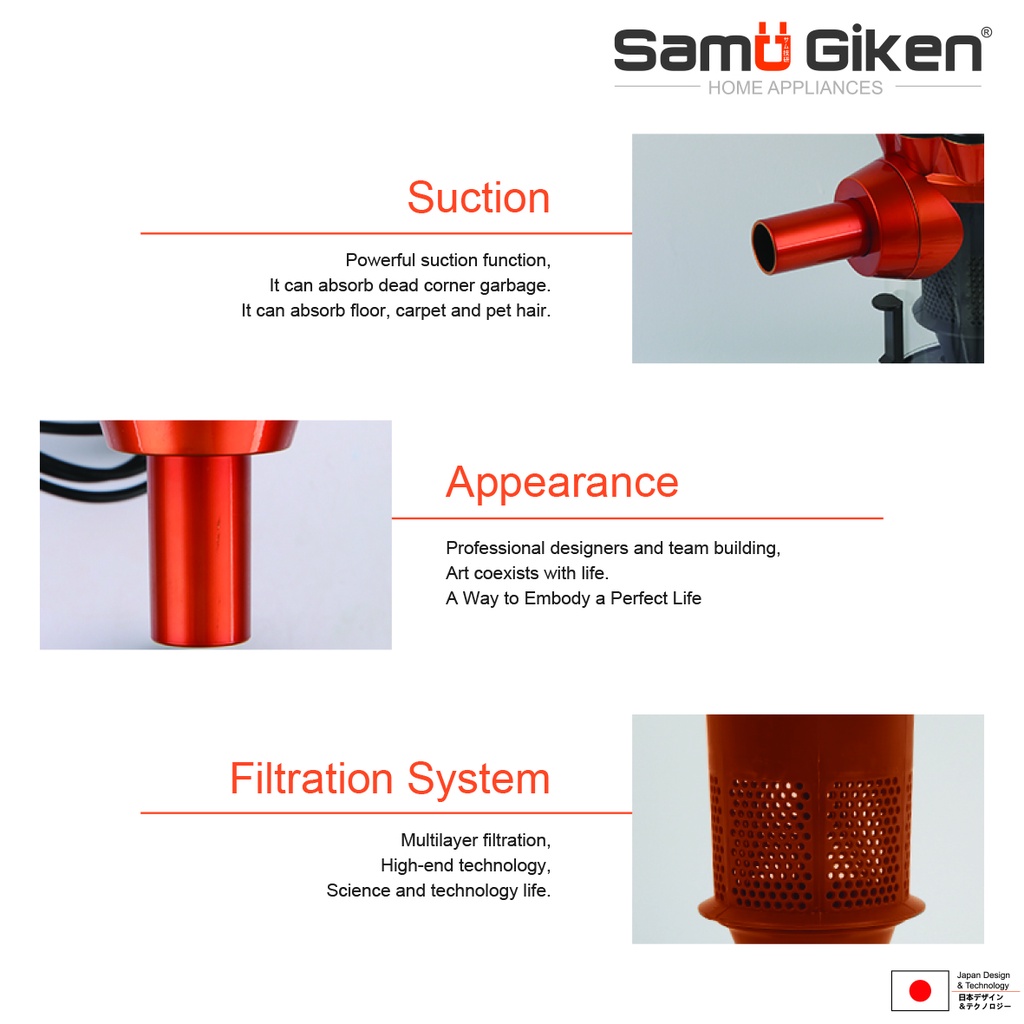 #samugiken #vacuumcleaner #samugikenvacuum #handheldvacuum #portablevacuum